Missing in Minnesota continues to document and report on the true story of two sisters who vanished, the father who kept searching, and the adults who conspired to keep the truth hidden.
In 2017, Missing in Minnesota published over 70 stories, over 500 tweets, and built a Facebook Page with over 10,000 followers which provided detailed breaking news, analysis, and commentary on the continuing legal developments involving the disappearance of Samantha and Gianna Rucki.
The most significant change to Missing in Minnesota in 2017 was the additional of Allison Mann, who aside from contributing to the published content, Mann has provided strategic direction as Missing in Minnesota transitions from an online format to additional mediums which will be announced in 2018, so stay tuned!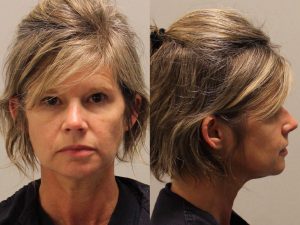 Regarding developments in this case, the year began with Dede Evavold in the final weeks of her jail sentence for her role in the disappearance of Samantha and Gianna Rucki. While Evavold served out her initial jail sentence, Doug and Gina Dahlen were preparing to enter a plea for their involvement in the case.
On January 23, 2017 – one day before Evavold was released from jail – Gina Dahlen cried as she stood before Judge Karen Asphaug along with her husband Doug as they each pleaded guilty today to one count of deprivation of parental rights involving the disappearance of Samantha and Gianna Rucki.
Both Doug and Gina Dahlen admitted in court that they knew David Rucki had been awarded custody of his children and that they failed to contact to David Rucki and law enforcement that the missing Rucki kids were living on their ranch.
In total, Samantha and Gianna Rucki were held at the White Horse Ranch in Herman, Minnesota for 942 days of the 944 total days they were missing.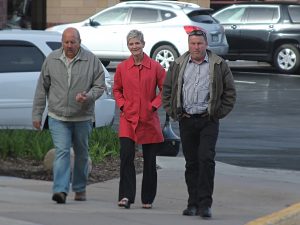 In March, Doug and Gina Dahlen put the White Horse Ranch up for sale. The 162-acre property which includes the White Horse Ranch has been the subject of a dispute between Dahlen and his second wife, Pamela Nelson. A decision is expected early in 2018 on the fate of the property.
On May 2, 2017, Doug and Gina Dahlen were each sentenced to one year in jail for their role in the disappearance of Samantha and Gianna Rucki. The Dahlens' full jail sentence was stayed, pending the successful completion of two-years probation.
Before issuing a sentence to the Dahlens, Judge Asphaug spoke directly to David Rucki stating that his anger toward Doug and Gina Dahlen was "clear, righteous and justified." She went on to comment that his victim impact statement was the most thoughtfully prepared statement she had heard in her 22 years on the bench.
Judge Asphaug commended David Rucki for the pragmatic, practical, hands-on and realistic, loving way he set about being a dad to five children whose lives were turned upside-down. She ended by merely saying "thank you."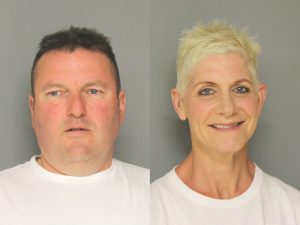 The Dahlens were expected to report to jail in Dakota County or Grant County to serve their jail sentence on May 16, 2017, but they did not report to either jail, triggering widespread confusion as to their whereabouts.
Based on information uncovered by Missing in Minnesota, it was later determined that the Dahlens had reported to jail in Traverse County. The jail in Traverse County is located in Wheaton, Minnesota and after traveling to the jail Missing in Minnesota was able to confirm that Doug and Gina Dahlen were in custody.
The Dahlens were later released from jail after serving only 20 days in jail and based on documents obtained by Missing in Minnesota, both Doug and Gina Dahlen repeatedly violated jail work release rules.
Later in 2017, a fundraiser hosted by Pizza Ranch in Alexandria, Minnesota to benefit the White Horse Ranch was abruptly canceled after widespread public outrage.
Just five days after being released from jail, Evavold began her first in a series of posts that would violate her probation and lead to an Harassment Restraining Order (HRO) being filed against Evavold. Her continued harassment of the Rucki family would only escalate throughout the year, leading to new criminal charges being filed against Evavold.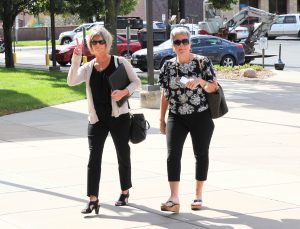 Evavold and Grazzini-Rucki both appealed their criminal conviction and though neither appeal was completely successful, Grazzini-Rucki was granted the opportunity to execute the remainder of her criminal sentence. Both have petitioned the Minnesota Supreme Court to review their criminal convictions.
Michelle MacDonald, who serves as Sandra Grazzini-Rucki's family court attorney, started off the year with a recommendation from a Minnesota Supreme Court Referee that her law license be suspended.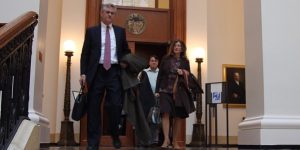 MacDonald later appealed both the recommendation that her law license be suspended and a ruling from a three-judge panel which ruled she "knowingly violated" campaign law when she falsely claimed her campaign was endorsed by a non-existent Republican organization.
In September, MacDonald lost her appeal of the campaign violation. Her appeal of the recommendation that her law license be suspended continues.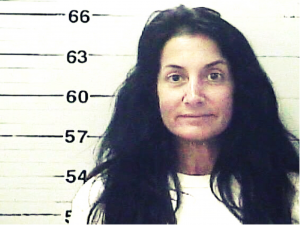 Over the course of 2017, Sandra Grazzini-Rucki made clear that she was "in hiding" although her voice was heard many times on countless podcasts and other online webcasts.
For a portion of this year, Grazzini-Rucki hosted her own weekly podcast dedicated to exposing stories about alleged court corruption. Her short-lived podcasts would eventually turn to Grazzini-Rucki airing her own grievances by using frightening rhetoric and threats.
In March, Grazzini-Rucki even hosted a podcast a with a man convicted of threatening to shoot a judge. It was during this show that Grazzini-Rucki announced that she and others would be targeting the family members of judges, attorneys, and county staff, including their children.
The year ending with a bizarre claim from Grazzini-Rucki that a federal agent with the United States Marshals Service, who posed as a plumber, has placed her in protective custody and she is living in a safe house in an undisclosed location, according to an interview broadcast yesterday live online.
The claims from Grazzini-Rucki and her supporters became so outlandish, that a new page has been published on Missing in Minnesota to provide verifiable facts and primary source documents to refute false statements and fabricated incidents made by Sandra Grazzini-Rucki and her supporters: Fact vs. Fabrication.
Grazzini-Rucki was scheduled to report to the Dakota County Jail in Hastings, Minnesota by 8:00 AM, on Saturday, November 18, 2017, but she never reported to jail.
She was scheduled to be sentenced again on December 14, 2017. The sentencing hearing was canceled because Grazzini-Rucki filed a petition for review to the Minnesota Supreme Court of her appeal.
Follow Missing in Minnesota on Twitter and Facebook for the latest developments on this case