Despite repeated claims that she is "homeless" and "penniless", Sandra Grazzini-Rucki signed a lease in March 2016 to live at a waterfront estate community in Clearwater, Florida, according to the owner of the condominium where she has been living.
Staff at the office which manages of the waterfront estate community also confirmed yesterday that Grazzini-Rucki was living in a condominium on the property and was seen by staff within the last month.
Missing in Minnesota published information in January based on public records which showed that a person named "Jaclyn Auld" with the same birthday as Grazzini-Rucki was residing with John "Jack" Auld in Clearwater, Florida.
After a warrant was issued for her arrest on March 26, 2018, Grazzini-Rucki turned herself in at approximately 9:00 PM the following evening at the Pinellas County Sheriff's Office which is located just seven miles away from her home in Clearwater, Florida.
According to public court documents and staff at the Pinellas County Sheriff's Office, Grazzini-Rucki falsely claimed she was homeless when being booked into custody.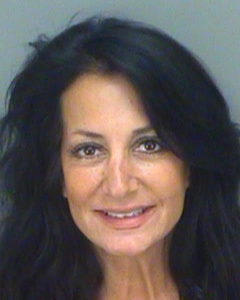 Over the last few days, Missing in Minnesota worked to provide additional evidence to refute claims made by Grazzini-Rucki and her attorneys and supporters that Grazzini-Rucki is homeless. Supporters of Grazzini-Rucki have gone so far as to claim that Grazzini-Rucki "relies on couch surfing" and eats "cold cans of Spaghetti-O's in order to survive."
In fact, yesterday morning while Missing in Minnesota was working to confirm additional details about Grazzini-Rucki's lease for her condominium in Clearwater, Florida, a supporter of Grazzini-Rucki and self-described "investigative reporter" posted a blog story which falsely claimed she was "rendered homeless" and living "on the street" in Florida.
Michelle MacDonald claimed in an affidavit filed with the Minnesota Supreme Court last September that Grazzini-Rucki was "homeless." MacDonald's law license was suspended for 60 days in part for her misrepresenting facts while serving as Grazzini-Rucki's family court attorney.
For nearly six years Grazzini-Rucki has falsely claimed she is homeless and destitute in an attempt to manipulate public opinion and the legal system.
In reality, Grazzini-Rucki had access to over $2 million from her family in the last eight years, and the total amount of her current net worth is unknown.
Grazzini-Rucki's false claims of homelessness are part of a documented pattern of lies from Grazzini-Rucki, who admitted during her criminal trial that she had repeatedly been "dishonest" in previous court hearings.
But as Grazzini-Rucki sits in jail in Clearwater, Florida, awaiting transport back to Minnesota, further confirmation that she has not been "homeless" could have serious ramifications when Grazzini-Rucki eventually appears again in a courtroom in Dakota County. Continue reading →