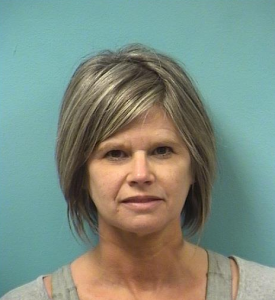 UPDATE (8:00 AM, Sunday, March 18, 2018) – Dede Evavold has been booked into the Stearns County Jail.
A review this morning of Evavold's blog and social media postings shows Evavold has still not fully complied with Judge Kathleen Gearin's order.
Follow Missing in Minnesota on Twitter and Facebook for the latest developments on Evavold's arrest and her next appearance in court.
___________________________________________________________________________________________________
(5:30 PM, Sunday, March 18, 2018) – Dede Evavold was arrested this afternoon at her home in St. Cloud, Minnesota on an outstanding warrant that was issued last week for contempt of court.
The warrant was issued last Wednesday after Evavold ignored a previous court order which ordered Evavold to "remove ALL blogs/postings, social media postings, or internet postings" about David Rucki, his children, and other members of the Rucki family which violate an Harassment Restraining Order.
Evavold was convicted in September 2016 of six felonies for her role in the disappearance of Samantha Rucki and her sister Gianna, who were abducted near their home on Lakeville by their mother Sandra Grazzini-Rucki, during a custody and divorce proceeding.
Since her release from jail last January, Evavold has repeatedly ignored the conditions of her probation by making repeated references to the Rucki family in her use of social media.
Evavold is being held at the Stearns County Jail without bail until she is transferred to Dakota County for a court hearing in the next few days.  Continue reading →