Michelle MacDonald, who was labeled a "person of interest" in the disappearance of missing children and is currently under investigation by the Office of Lawyers Professional Responsibility, announced today – in a lawsuit – that she "plans to run for office in 2020 and in the future."
The news about MacDonald's intention to seek public office in 2020 was buried in a 379-page lawsuit by MacDonald and other Minnesota Republicans challenging the constitutionality of a Minnesota law regarding endorsements for public office.
MacDonald was an unsuccessful candidate for the Minnesota Supreme Court in 2018, having previously lost two bids for the Minnesota Supreme Court in 2014 and 2016. One week after losing her third campaign for the Minnesota Supreme Court, MacDonald refused to rule out the possibility of running again in 2020. 
MacDonald's legal work examined in an award-winning true crime book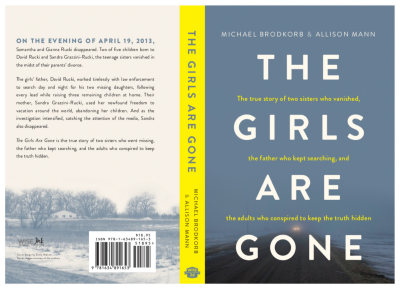 An examination of MacDonald's legal work is detailed in the book The Girls Are Gone released on October 23, 2018. The book also includes new information about the disappearance of Samantha and Gianna Rucki and the adults who conspired to keep the missing sisters and the truth hidden.
The Girls Are Gone also explores the connection between MacDonald and two people convicted for their roles in the disappearance of the Rucki sisters: Sandra Grazzini-Rucki and Dede Evavold. MacDonald was labeled a "person of interest" by the Lakeville Police Department in the disappearance of Samantha and Gianna Rucki but did not cooperate in the investigation.
Since being released  The Girls Are Gone has been a commercial and critical success. In April, Brodkorb and Allison Mann were awarded a 2019 Independent Publisher Book Award. Brodkorb and Mann announced earlier this month that the fourth printing of their book had been ordered.
The Kindle Edition of The Girls Are Gone appeared on multiple "best seller" lists by Amazon. The Girls Are Gone is published by Wise Ink Creative Publishing.
Michelle MacDonald being investigated by lawyers board because of her lawsuit
MacDonald is currently being investigated by the Office of Lawyers Professional Responsibility for alleged violations of the Minnesota Rules of Professional Conduct governing licensed attorneys.
The over yearlong investigation into the alleged violations by MacDonald was opened after Missing in Minnesota filed a formal complaint with the Office of Lawyers Professional Responsibility weeks after MacDonald filed a "frivolous and vexatious" lawsuit against Missing in Minnesota, which appears to be in violation of an Order of the Minnesota Supreme Court which details the conditions by which MacDonald is allowed to practice law.
The lawsuit filed by MacDonald against Missing in Minnesota was dismissed in March by a judge in Ramsey County. MacDonald is appealing the dismissal of the lawsuit.
Complaint alleges lawsuit filed by MacDonald was frivolous and violates an Order from Minnesota Supreme Court
The Minnesota Supreme Court suspended MacDonald's law license for 60 days last year, and she remains on probation for two years in response to an attorney complaint filed against MacDonald in August 2016.
The conditions of MacDonald's two-year probation included that she will be supervised by an attorney appointed by the Director of the Office of Lawyers Professional Responsibility.
MacDonald is prohibited from engaging in "the solo practice of law," and she must "work in a setting where she is in daily contact with, and under the direct supervision of another Minnesota licensed attorney."
Complaint alleges MacDonald's lawsuit contained false statements and she knowingly lied to the Eagan Police Department in making a false report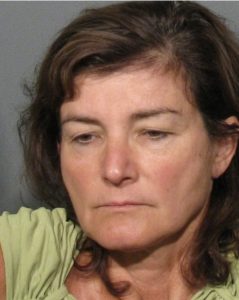 In her lawsuit, MacDonald claimed she filed a police report against Brodkorb on May 24 and June 11, 2018, regarding a booking photo published on Missing in Minnesota. MacDonald is suing in part over the publication of the booking photo from her arrest during a court hearing involving Sandra Grazzini-Rucki on September 12, 2013.
In response to a public data request, the Eagan Police Department provided a police report from May 24, 2018, but they could not find a report filed by MacDonald on  June 11, 2018.
According to the police report from May 24, 2018, provided by the Eagan Police Department, MacDonald told police that Brodkorb took a picture of MacDonald in public, doctored it to look like a mugshot and uploaded it to a mugshot website.
The Eagan Police Department investigated MacDonald's claims and found them unfounded. The report states: "the photo turned out to be a valid public booking photo." In fact on October 20, 2016, MacDonald testified under oath at her deposition and acknowledged the existence of the booking photo that she falsely claimed to police Brodkorb created.
Please follow Missing in Minnesota on Twitter and Facebook for updates on the investigation and campaign of Michelle MacDonald.