Sandra Grazzini-Rucki executed the remainder of her jail sentence at a court hearing this morning at the Dakota County Judicial Center in Hastings, Minnesota. Grazzini-Rucki received credit for serving 226 days in jail and will serve the balance of her sentence – 14 days – at the Minnesota Correctional Facility in Shakopee.
Grazzini-Rucki will remain on supervised release for an additional 4 1/2 months after she finishes her sentence.
The court hearing was momentarily delayed because Grazzini-Rucki refused to walk from the jail facility to the courtroom. She was placed in a wheelchair and transported to a holding cell near the courtroom.
Nearly 45 minutes after the hearing was scheduled to start, Grazzini-Rucki walked briskly into the courtroom smiling, without the assistance of a wheelchair.
Through her public defender, Scott Baker, Grazzini-Rucki claimed she suffered injuries during her transport from a jail in Florida to Minnesota. Grazzini-Rucki claimed she suffered a broken nose, a concussion, and injured her neck, and back. She also claimed she suffered a spinal cord injury.
Her attorney said he had no records to confirm Grazzini-Rucki's claims. She requested to be immediately released from custody.
This request was denied, by Judge Terrence E. Conkel.
Assistant Dakota County Attorney Kathy Keena said she had no information to validate Grazzini-Rucki's claims of being injured while en route to Minnesota.
Keena said Grazzini-Rucki did not appear injured when she walked into the courtroom. She added that Grazzini-Rucki is prone to "exaggerating."
Once Grazzini-Rucki entered the courtroom, the hearing lasted approximately 10 minutes. Grazzini-Rucki declined to make any statement to the court prior to being sentenced.
Unlike previous court hearings, Grazzini-Rucki had no supporters in the courtroom.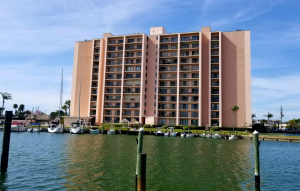 Minnesota Court of Appeals allowed Grazzini-Rucki to execute her sentence
Grazzini-Rucki was re-sentenced today after the Minnesota Court of Appeals ruled Grazzini-Rucki could execute the remainder of her criminal sentence.
She later appealed her criminal conviction to the Minnesota Supreme Court, but the court rejected her petition.
Grazzini-Rucki was scheduled to be re-sentenced on March 26, 2018, but she failed to show for the hearing. A warrant was later issued for Grazzini-Rucki's arrest.
Grazzini-Rucki turned herself in at approximately 9:00 PM on March 27, 2018, at the Pinellas County Sheriff's Office which is located just seven miles away from her home in Clearwater, Florida.
In July 2016, Grazzini-Rucki was found guilty on six counts of deprivation of parental rights for her role in the disappearance of her daughters.
The girls' father, David Rucki, was awarded full custody of all five of his children in November 2013, while two of his daughters remained missing.
On November 18, 2015, the girls were found living on a ranch in northern Minnesota by law enforcement, headed by the Lakeville Police Department.
The Rucki sisters were missing for a total of 944 days and were reunited with their father days after they were found. They continue to live with their father and other siblings at the family's home in Lakeville.
Since being convicted in July 2016 on six felony counts of deprivation of parental rights, Grazzini-Rucki, and her supporters have continued their behavior of making false allegations against David Rucki, his family, the media, law enforcement, and the judiciary.
Her disdain for law enforcement and the court system has become more flagrant, her rhetoric more incendiary, and her behavior increasingly dangerous.
In March 2017, Grazzini-Rucki announced that she and others would be targeting the family members of judges, attorneys, and county staff, including their children.