UPDATE (2:45 PM, Monday, July 8, 2019) – In a radio interview earlier today, Sandra Grazzini-Rucki denied she attempted to block her children from paying for their college education. Despite sending a letter to the courts requesting they "immediately stop" any payments from the trust for her children's college expenses, Grazzini-Rucki said today "I was not blocking, I was only asking to be involved and know what was going on."
Grazzini-Rucki also expressed frustrating that her letter to the court was made public.
____________________
Sandra Grazzini-Rucki unsuccessfully attempted to block her children from paying for their college education, according to public court documents. Grazzini-Rucki's efforts to interfere with children's college payments came during the same time she was fighting in court to not pay her court-mandated child support payments.
Grazzini-Rucki was convicted in 2016 on six counts of deprivation of parental rights for her role in the disappearance of her daughters – Samantha and Gianna Rucki.
Grazzini-Rucki, who lives at a waterfront estate community in Florida, sent a letter to a court in Hennepin County requesting they "immediately stop" any payments from a trust account established by her parents, Albert and Nina Grazzini, for the educational expenses of their grandchildren.
In her letter, Grazzini-Rucki falsely claimed she was to be notified of any payments that were being made from the trust account. The court later determined that Grazzini-Rucki was not required to be notified, but that her attorney,  Michelle MacDonald had been notified of transactions made by the trust account.
A court hearing was scheduled in Hennepin County this past April to discuss the Grazzini-Rucki's letter and the scheduled payments for college expenses for her children. Grazzini-Rucki did not attend the hearing and the court later found the allegations made in her letter were unfounded and that the payments for her children's' college expenses should be paid.
Last month, the Minnesota Court of Appeals released an opinion affirming previous court orders which determined that Grazzini-Rucki is "voluntarily unemployed" and she can pay $215 per month to support her minor children. Grazzini-Rucki hasn't made any child support payments since 2015 to support her other minor children.
Grazzini-Rucki's letter to the court included her most repeated lie of being "homeless." The reality is that Grazzini-Rucki moved back to her home in Florida after being released from jail last June.
Missing in Minnesota uncovered information in January 2018 based on public documents which established Grazzini-Rucki was living at a property described as "resort style living" with "spectacular, expansive water views." The waterfront property features a spa, pool, sauna, a tiki bar, and marina with private boat slips.
A jailhouse video call of Grazzini-Rucki from April 2018 shows her becoming enraged after she learns that she has been caught by Missing in Minnesota in a lie about being homeless. But despite being caught in a lie, Grazzini-Rucki later repeated the same lie about being "homeless" months later in the letter to the court about the trust accounts.
Grazzini-Rucki's criminal activity and court manipulation exposed in an award-winning book
For years Grazzini-Rucki has falsely claimed she is homeless and destitute in an attempt to manipulate public opinion and the legal system. In reality, Grazzini-Rucki had access to over $2 million from her family in the last decade, and the total amount of her current net worth is unknown.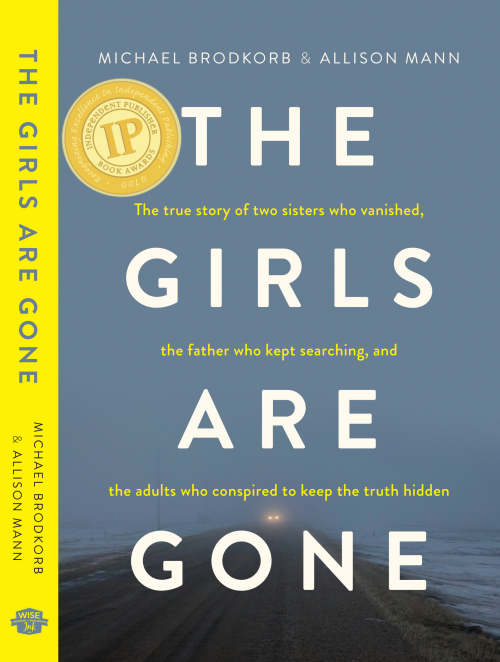 Grazzini-Rucki's criminal involvement in the disappearance of her daughters, along with her extensive manipulations are exposed in the award-winning book, The Girls Are Gone.
The book details the events which led to Grazzini-Rucki abducting her daughters on April 19, 2013, during a custody dispute with her ex-husband, David Rucki. On November 18, 2015 – 944 days after they disappeared – the girls were found living on a ranch in northern Minnesota by law enforcement, headed by the Lakeville Police Department.
Since being released  The Girls Are Gone has been a commercial and critical success. In April, Brodkorb and Allison Mann were awarded a 2019 Independent Publisher Book Award. Brodkorb and Mann announced this week that the fourth printing of their book had been ordered.
The Kindle Edition of The Girls Are Gone appears on multiple "best seller" lists by Amazon. The Girls Are Gone is published by Wise Ink Creative Publishing.
Please follow Missing in Minnesota on Twitter and Facebook for updates on the legal developments involving Sandra Grazzini-Rucki.