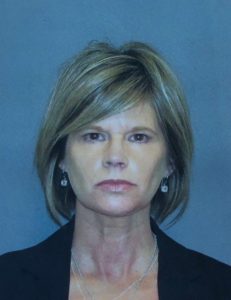 Dede (Deidre) Evavold is a close friend and confidant of Sandra Grazzini-Rucki, who she met during Sandra's divorce with David Rucki.
Evavold was charged with six felony counts of deprivation of parental rights for her involvement in the disappearance of Samantha and Gianna Rucki. 
She was convicted in September on six felony counts of deprivation of parental rights related to the disappearance the girls.
Evavold is an strong opponent of family courts and attended numerous court hearings in Dakota County involving the Rucki family, providing assistance to Grazzini-Rucki.
Evavold is not an attorney, but is an activist, and also runs a blog focused on exposing what Evavold and her supporters believe are injustices and corruption in the judicial system.
Evavold previously served as Michelle MacDonald's campaign manager for MacDonald's campaign for the Minnesota Supreme Court in 2014. MacDonald ran for the Minnesota Supreme Court in 2016 against Justice Natalie Hudson and Evavold was listed as the chair of MacDonald's campaign until May 2016.
According to MacDonald's most recent campaign finance report, MacDonald owes Evavold $2,635.04 for public relations and mileage expenses.
During Evavold's criminal trial, Assistant Dakota County Attorney Kathy Keena provided the jury with numerous examples of how Evavold withheld information from law enforcement and the girls' father about the location of the missing sisters.
Deputy U.S. Marshal Matthew Palmer testified at Evavold's trial that he interviewed Evavold at her home on August 25, 2015 about the disappearance of the Rucki sisters.
Palmer said he asked Evavold if the Rucki girls were in danger or dead, in which Evavold responded, "for all I know, they could be."
Two officers with the Lakeville police department testified that Evavold's phone contained audio files of the missing sisters talking and pictures taken after they disappeared in 2013 which helped pinpoint their location.
Evavold lives in St. Cloud with her husband Darin. Evavold's sister wrote a letter to the court claiming that Evavold has an "undiagnosed mental illness."
According to criminal complaints, Samantha and Gianna Rucki were delivered to the Dahlen's residence in northern Minnesota on April 21, 2013 by Evavold and the girls' mother, Sandra Grazzini-Rucki
Click here to read the criminal complaint against Dede Evavold.
Picture Source: Dakota County Sheriff's Office