Sandra Grazzini-Rucki has requested that her supervised probation is transferred from Minnesota to her home state of Flordia, according to public documents.
Grazzini-Rucki was released last week from the Minnesota Correctional Facility in Shakopee, after serving a total of 240 days for her 2016 conviction on six counts of deprivation of parental rights for her role in the disappearance of her daughters.
She remains on supervised probation until September 13, 2018, and is currently living at an address in Stearns County. The requested transfer proves again that Grazzini-Rucki has ties to Florida including a residence.
Though she operates on a belief that lack of ownership proves she is homeless; it is clear Grazzini-Rucki has resided in Florida since 2016.
Despite falsely telling law enforcement at the Pinellas County Sheriff's Office in Clearwater, Florida that she was homeless when she was booked into jail on March 27, 2018, Grazzini-Rucki is now requesting that her probation is transferred back to Florida.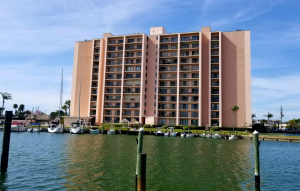 According to the owner of the condominium where she has been living, Grazzini-Rucki signed a lease in March 2016 to live at a waterfront estate community in Clearwater, Florida.
Grazzini-Rucki will have to provide an address in Florida to allow for the transfer of her probation from Minnesota.
In a jailhouse video from March 29, 2018, Grazzini-Rucki told her boyfriend Jack Auld that she plans on giving the Minnesota Department of Corrections an address where she won't be living, and Auld agrees.
It is not known at this time what address she has provided to probation.
For nearly six years Grazzini-Rucki has falsely claimed she is homeless and destitute in an attempt to manipulate public opinion and the legal system.
In reality, Grazzini-Rucki had access to over $2 million from her family in the last eight years, and the total amount of her current net worth is unknown.
Grazzini-Rucki's false claims of homelessness are part of a documented pattern of lies from Grazzini-Rucki, who admitted during her criminal trial that she had repeatedly been "dishonest" in previous court hearings.
Follow Missing in Minnesota on Twitter and Facebook for the latest news on Grazzini-Rucki's probation transfer to Florida.
Allison Mann contributed to this story.