Dede Evavold was ordered to remove 20 blog posts about David Rucki, his children, and other members of the Rucki family which violate a Harassment Restraining Order (HRO) granted by a court in Dakota County by March 9, or she will go to jail for 30 days.
Judge Kathleen Gearin found Evavold was in constructive civil contempt of court at an emergency hearing held today at Dakota County Western Service Center in Apple Valley, Minnesota.
After finding Evavold in contempt of court, Judge Gearin sentenced Evavold to 30 days in jail for her failure to comply with orders issued in the case.
But Judge Gearin stayed the jail sentence for ten days, allowing Evavold to comply with her order by removing the posts from her blog.
If before March 9, 2018, at 9:00 AM, Evavold has complied with all of the orders issued, she will not have to report to jail in Dakota County.
"You may purge yourself from this contempt," said Judge Gearing to Evavold.
Judge Gearin went on to remind Evavold that she faces further contempt of court charges if she continues to post about David Rucki, his children, and other members of the Rucki family.
Evavold was convicted in September 2016 of six felonies for her role in the disappearance of Samantha Rucki and her sister Gianna, who were abducted near their home on Lakeville by their mother Sandra Grazzini-Rucki, during a custody and divorce proceeding.
Evavold identified Angela Young as being connected to harassing posts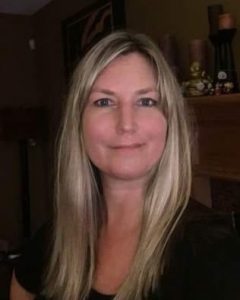 During her voluntary testimony in court today, Evavold said Angela Young, who is a neighbor of Evavold's in St. Cloud, posts on her blog under Evavold's name.
Young was the only person Evavold identified by name in court today as being connected to the harassing and threatening posts about David Rucki, his children, and other members of the Rucki family.
In September 2016, Young's name was mentioned in open court during Evavold's criminal trial related to incriminating communications between Evavold, Grazzini-Rucki, and Young sent while the Rucki sisters were missing for 944 days.
Last month Young sent numerous text messages to Missing in Minnesota, threatening a lawsuit should her name be published about her involvement with Grazzini-Rucki, Evavold, and others connected to this case.
Young is a licensed marriage and family therapist (LMFT) and works for CORE Professional Services, P.A in Sartell, Minnesota.
According to CORE Professional Services' website, Young "provides a variety of therapeutic interventions for individuals, groups and couples, to assist them in addressing various anxiety disorders, mood disorders, sexual disorders, and personality disorders."