Dede Evavold, who was convicted last month on six counts of deprivation of parental rights for her role in the disappearance of two sisters from Lakeville, sent a letter to court staff from jail this month which containing numerous threats targeted at public officials in Dakota County.
Evavold is currently being held at the Ramsey County Workhouse in St Paul, where she will remain in custody without bail until her sentencing hearing on November 10, 2016.
She was charged last December related to her involvement in the disappearance of Samantha and Gianna Rucki who ran from their home on April 19, 2013, during a custody and divorce dispute involving their parents.
Evavold is a close friend and confidant of Sandra Grazzini-Rucki, the mother of Samantha and Gianna, who she met during Grazzini-Rucki's divorce with David Rucki.
Grazzini-Rucki was found in July on six felony counts of deprivation of parental rights related to the disappearance of her daughters. Grazzini-Rucki received a prison sentence and probation at her sentencing hearing in September. Grazzini-Rucki was released from jail last week, but remains on probation for the next six years.
Threatening letter sent by Evavold from jail
In her handwritten letter dated October 17, 2016, Evavold wrote "that from jail, I can use the truth" to "completely destroy [the] blackened reputation" of judges, prosecutors, law enforcement, and elected officials from Dakota County.
Below is a copy of Evavold's letter sent to court staff at the Dakota County Judicial Center earlier this month.
##

Missing for 944 days
On November 18, 2015 – 944 days after they disappeared – the Rucki sisters were found living on a ranch in northern Minnesota by law enforcement, headed by the Lakeville Police Department.
The ranch is owned by Douglas Dahlen and his wife, Gina Dahlen, who have also been criminally charged related to the disappearance of the girls.
David Rucki was awarded full custody of all five of his children in November 2013, while two of his daughters remained missing.
Rucki was reunited with his daughters days after they were found and they live with him at the family's home in Lakeville.
Evavold knew location of missing girls 
According to criminal complaints, Samantha and Gianna Rucki were delivered to the Dahlen's residence in northern Minnesota on April 21, 2013 by Evavold and Grazzini-Rucki.
The criminal trials for the Dahlens' are scheduled for early next year
Assistant Dakota County Attorney Kathy Keena provided the jury with numerous examples of how Evavold withheld information from law enforcement and the girls' father about the location of the missing sisters.
Deputy U.S. Marshal Matthew Palmer testified at Evavold's trial that he interviewed Evavold at her home on August 25, 2015 about the disappearance of the Rucki sisters.
Palmer said he asked Evavold if the Rucki girls were in danger or dead, in which Evavold responded, "for all I know, they could be."
Two officers with the Lakeville police department testified that Evavold's phone contained audio files of the missing sisters talking and pictures taken after they disappeared in 2013 which helped pinpoint their location.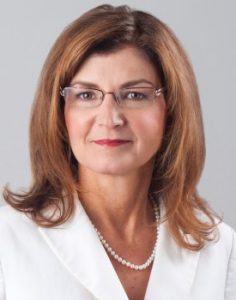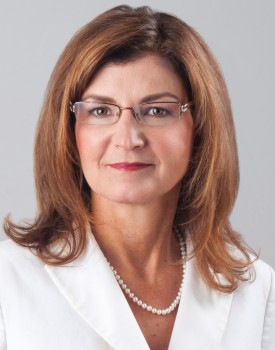 Evavold connected to Michelle MacDonald
Evavold previously served as Michelle MacDonald's campaign manager for MacDonald's campaign for the Minnesota Supreme Court in 2014. MacDonald is running for the Minnesota Supreme Court again this year against Justice Natalie Hudson and Evavold was listed as the chair of MacDonald's campaign until earlier this year.
MacDonald serves as Sandra Grazzini-Rucki's family court attorney and was labeled as a "person of interest" last year by the Lakeville Police Department in the disappearance of Samantha and Gianna Rucki – a label which law enforcement confirmed has not been removed from MacDonald.
MacDonald was labeled in April 2015 as a "person of interest" by the Lakeville Police Department in the disappearance of Samantha and Gianna Rucki.  MacDonald refused to cooperate with the Lakeville Police Department's investigation into her possible involvement in the disappearance of the sisters  – even after public statements from her that she would cooperate in the investigation.
Her criminal defense attorney, Stephen Grigsby, said in 2015 that he would advise MacDonald to not speak with the Lakeville Police Department.
MacDonald attended portions of Grazzini-Rucki's criminal trial and her sentencing hearing, but MacDonald did not attend any of Evavold's trial.
Evavold served as her own attorney
Evavold is not an attorney, but is an activist, and also runs a blog focused on exposing what Evavold and her supporters believe are injustices and corruption in the judicial system.
She served as her own attorney during her criminal trial. Evavold did not offer any evidence on her behalf, nor did Evavold cross-examine any witness or give an opening or closing statement during her trial.
Evavold is an strong opponent of family courts and attended numerous court hearings in Dakota County involving the Rucki family, providing assistance to Grazzini-Rucki and MacDonald.
Evavold lives in St. Cloud with her husband Darin and their two children.