A court hearing has been scheduled for next month about Doug Dahlen's, refusal to comply with a court order to leave or cooperate in the sale of a property in northern Minnesota where two missing Lakeville sisters lived for over two years after disappearing from their home.
Doug and his third wife, Gina Dahlen, have each been charged with two felony counts of deprivation of parental rights involving the disappearance of Samantha and Gianna Rucki, who disappeared during a custody and divorce dispute involving their parents on April 19, 2013.
The girls lived on Dahlen's property, called the White Horse Ranch, which is located on 162 acres in Herman, Minnesota. The girls were found by law enforcement on November 15, 2015.
According to court documents from Doug Dahlen's divorce from his second wife, Pamela Nelson, Dahlen has twice been ordered by a judge in Grant County to cooperate in the sale of the property. The proceeds of the sale would be divided between Dahlen and Nelson.
Dahlen was also provided with the option of purchasing Nelson's interest in the property, which he has not done.
On November 3, 2014, the court ordered Dahlen to "vacate the property" if it had not been sold within six months.
In paperwork filed with Grant County yesterday, Nelson "pleaded" with the court to assist her to "resolve the selling of our communal property as directed by the court."
Nelson wrote in an affidavit that she has tried to work in a "peaceful manner" with Dahlen, but has been "met with verbal abuse and vailed [sic] threats of violence."
Dahlen, according to Nelson, "continues his campaign of fear and intimidation" against her, adding that law enforcement has not been responsive in assisting her with the enforcement of previous court orders.
In an affidavit filed in 2014, Nelson claimed Dahlen "intimidated potential purchasers" by driving "his vehicle at a potential purchaser" and by"cleaning his guns" when people attempted to view the property.
Dahlen is scheduled to appear in court on July 13, 2016, at the Grant County Courthouse in Elbow Lake, Minnesota.
Doug and Gina Dahlen continue to live on the property and run the White Horse Ranch, which includes interacting with children, while they await their upcoming criminal trials.
The girls' mother, Sandra Grazzini-Rucki, has been charged with six felony counts of deprivation of parental rights.
Deirdre [Dede] Evavold has also been charged with two felony counts of deprivation of parental rights for her involvement in the disappearance of the girls.
According to the criminal complaint filed against the Dahlens, the girls were delivered to the Dahlen's residence at the White Horse Ranch on April 21, 2013, by Grazzini-Rucki and Evavold.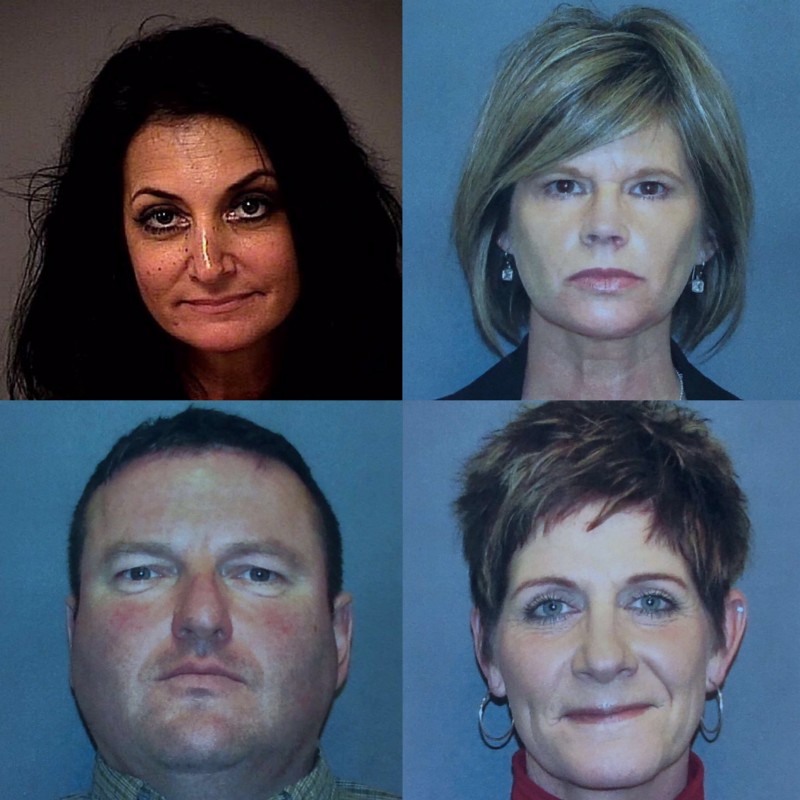 Last month, Doug and Gina offered to testify against Grazzini-Rucki and Evavold at their criminal trials, if they are granted immunity from prosecution.
The girls have been reunited with their father David Rucki, who was awarded full custody of all five of his children in November 2013.
—
Learn the full details of this shocking true crime story by reading the award-winning book The Girls Are Gone which is available for sale through numerous retailers in both paperback and ebook.