The owner of a blog which focused on alleged corruption in family court cases deleted the blog just days after being notified that she is facing potential civil litigation from her involvement in incidents related to the disappearance of two sisters from Lakeville.
Lea Dannewitz deleted her blog, Carver County Corruption, within days of receiving a letter from an attorney representing David Rucki, the father of Samantha and Gianna Rucki who disappeared during a custody and divorce dispute involving their parents on April 19, 2013.
The girls were found on November 15, 2015, and were missing for a total of 944 days.
Four people have been charged with felonies related to the disappearance of the girls, including their mother, Sandra Grazzini-Rucki.
The girls have been reunited with their father, who was awarded full custody of all five of his children in November 2013.
Rucki has retained Marshall H. Tanick to represent him and his family in any potential civil claims against individuals directly or indirectly involved in the disappearance of his daughters.
In a letter dated June 7, 2016, Dannewitz was informed by Tanick of "various claims arising from [her] involvement in these incidents."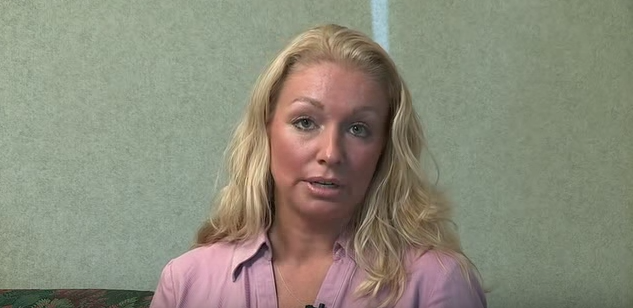 According to Tanick's letter, Dannewitz and others face civil claims which include "defamation, false imprisonment, infliction of emotional distress, negligence, tortious interference, and other serious wrongdoing that could lead to litigation seeking substantial damages…"
In an interview yesterday, Dannewitz acknowledged she deleted her blog but said it was because "there was really no point" in keeping the blog active.
"I haven't looked at the blog in over a year," said Dannewitz.
Dannewitz said another reason the blog "probably needed" to come down was because "she didn't know enough" about the case involving the Rucki sisters and that Dale Nathan, a former attorney who was involved in the disappearance of the girls and authored the posts on Dannewitz's blog about the Rucki case, recently died.
Nathan would write the posts about the Rucki case and email the posts to Dannewitz, who said she would later publish the posts on her blog. Dannewitz said she did not edit the posts drafted by Nathan, nor did she take any steps to independently verify the accuracy of the posts authored by Nathan.
Dannewitz added that she sometimes did not even read the posts from Nathan before publishing them on her blog.
Dannewitz's blogging and social media postings have generated controversy in the past.
During her divorce proceedings which began in 2009, a judge wrote that Dannewitz "willfully engaged in a campaign against [her ex-husband] to ensure cyber postings, blogs and notes were disseminated…" and she participated in an "ongoing campaign of character assassination…"
A court in Carver County issued an order on August 5, 2011, which found Dannewitz in contempt of two previous court orders which instructed her to remove social media postings and other online material "which could be deemed harassing or vilifying or raising allegations of illegal conduct" against her ex-husband.
Dannewitz's ex-husband has been awarded monetary judgments against Dannewitz for her refusal to remove "false and defamatory postings" against him after being ordered to do so by the courts.
In March, Dannewitz filed for Chapter 7 bankruptcy in United States Bankruptcy Court in Minnesota.
Last week, her ex-husband filed a complaint against Dannewitz requesting the bankruptcy court not discharge the debt owed by Dannewitz for her "willful and malicious conduct and injury….arising from [Dannewitz's] false and defamatory postings."
—
Learn the full details of this shocking true crime story by reading the award-winning book The Girls Are Gone which is available for sale through numerous retailers in both paperback and ebook.