Karlowba R. Adams Powell, Michelle MacDonald's new attorney, was served with a Rule 11 Motion for Sanctions today for filing MacDonald's lawsuit against Michael Brodkorb and Missing in Minnesota a third time.
Nathan M. Hansen (above left), served Powell with a Rule 11 Motion for Sanctions this afternoon in response to Powell filing the same lawsuit yesterday that was previously filed by MacDonald in both Dakota and Ramsey counties.
Powell has been given 21 days to withdraw the lawsuit "with prejudice" or the Rule 11 Motion for Sanctions will be filed with the court.
Hansen wrote in the memorandum that he served on Powell, that "…Powell has knowingly filed the exact same Complaint in Ramsey County that she is well aware is also pending in Dakota County, it is for this reason she should face sanction under Minn. R. Civ. P. 11."
Two court hearings – one in Dakota County and another in Ramsey County – have been scheduled about the previous Rule 11 Motion for Sanctions that have been filed against MacDonald.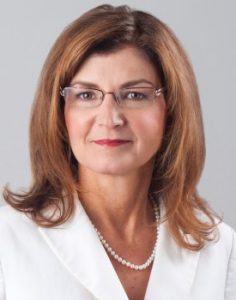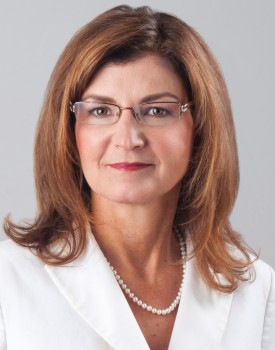 MacDonald's lawsuit may violate an order from Minnesota Supreme Court

The Minnesota Supreme Court suspended MacDonald's law license for 60 days earlier this year and she remains on probation for two years in response to an attorney complaint filed against MacDonald in August 2016.
The conditions of MacDonald's two-year probation included that she will be supervised by an attorney appointed by the Director of the Office of Lawyers Professional Responsibility.
MacDonald is prohibited from engaging in "the solo practice of law," and she must "work in a setting where she is in daily contact with, and under the direct supervision of another Minnesota licensed attorney."
Hansen noted in previous court filings that "[i]t appears that the Order of the Minnesota Supreme Court was written in such a way so as to prevent cases like the instant case from being initiated by Ms. MacDonald."
MacDonald being investigated by lawyers board
MacDonald is currently being investigated by the Office of Lawyers Professional Responsibility for alleged violations for the Minnesota Rules of Professional Conduct governing licensed attorneys.
The investigation into the alleged violations by MacDonald was opened after Missing in Minnesota filed a formal complaint with the Office of Lawyers Professional Responsibility  after MacDonald filed a "frivolous and vexatious" lawsuit against Missing in Minnesota, which appears to be in violation of an Order of the Minnesota Supreme Court which details the conditions by which MacDonald is allowed to practice law.
The Office of Lawyers Professional Responsibility confirmed in a letter last week that an investigation had been started based on the complaint filed by Missing in Minnesota which alleges numerous violations by MacDonald.
Please follow Missing in Minnesota on Twitter and Facebook for updates on MacDonald's lawsuit.