Michelle MacDonald, who was labeled a "person of interest" in the disappearance of missing children, filed to run again for the Minnesota Supreme Court, despite being on supervised probation as an attorney.
MacDonald filed to run against Justice Margaret Chutich, who was appointed by Governor Mark Dayton to the Minnesota Supreme Court in March 2016.
She first attempted to file to run for the Minnesota Supreme Court under a new political party but was denied because judicial elections are nonpartisan.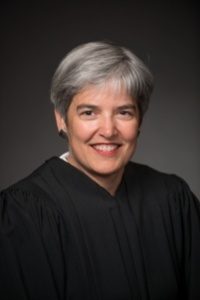 MacDonald previously ran twice unsuccessfully for the Minnesota Supreme Court in 2014 and 2016.
MacDonald's law license was just "conditionally reinstated" by the Minnesota Supreme Court in March, subject to her completion of the written portion of the Bar exam "on the subject of professional responsibility…"
She remains on supervised probation for two years with numerous conditions limiting her practice of law which could limit her ability to serve on the Minnesota Supreme Court if elected.
The Associated Press reported that House Speaker Kurt Daudt, R-Crown, said "ugh" after MacDonald confirmed she was running for office again.
According to the most recent campaign finance reports, MacDonald had $31.70 in her campaign bank account and debts of $8,825.12.