Michelle MacDonald has filed a "frivolous and vexatious" lawsuit, which appears to be in violation of an Order of the Minnesota Supreme Court which details the conditions by which MacDonald is allowed to practice law, according to an attorney for Missing in Minnesota and Michael Brodkorb.
Nathan M. Hansen (above left), served MacDonald and her supervising attorney, Larry A, Frost, a Rule 11 Motion for Sanctions this afternoon in response to MacDonald's lawsuit filed last week in Dakota County.
"The safeguards set forth in the Order of the Minnesota Supreme Court relating to her practice of law have been ignored by Ms. MacDonald and her cohorts," wrote Hansen.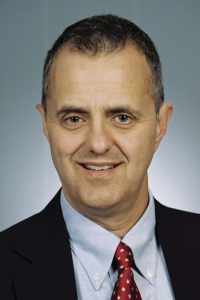 As detailed in Hansen's Memorandum of Law, "[p]laintiffs have wholly failed to articulate any claim in their complaint that would cause this court to rule in their favor. As such, the complaint should be dismissed with prejudice and without further litigation."
MacDonald and Frost have been given 21 days to withdraw the lawsuit "with prejudice" or the Rule 11 Motion for Sanctions will be filed with the court.
MacDonald's lawsuit may violate an order from Minnesota Supreme Court

The Minnesota Supreme Court suspended MacDonald's law license for 60 days earlier this year and she remains on probation for two years in response to an attorney complaint filed against MacDonald in August 2016.
The conditions of MacDonald's two-year probation included that she will be supervised by an attorney appointed by the Director of the Office of Lawyers Professional Responsibility.
MacDonald is prohibited from engaging in "the solo practice of law," and she must "work in a setting where she is in daily contact with, and under the direct supervision of another Minnesota licensed attorney."
Hansen noted, "[i]t appears that the Order of the Minnesota Supreme Court was written in such a way so as to prevent cases like the instant case from being initiated by Ms. MacDonald."
Despite MacDonald's claims, Eagan police said booking photo was "valid"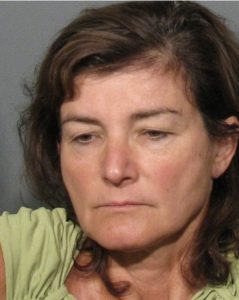 In her lawsuit, MacDonald claimed she filed a police report against Brodkorb on May 24 and June 11, 2018, regarding a booking photo published on Missing in Minnesota.
MacDonald is suing in part over the publication of the booking photo from her arrest during a court hearing involving Sandra Grazzini-Rucki on September 12, 2013.
In response to a public data request, the Eagan Police Department provided a police report from May 24, 2018, but they could not find a report filed by MacDonald on  June 11, 2018.
According to the police report from May 24, 2018, provided by the Eagan Police Department, MacDonald told police that Brodkorb took a picture of MacDonald in public, doctored it to look like a mugshot and uploaded it to a mugshot website.
The Eagan Police Department investigated MacDonald's claims and found them unfounded. The report states: "the photo turned out to be a valid public booking photo."
Please follow Missing in Minnesota on Twitter and Facebook for updates on MacDonald's lawsuit.
Allison Mann contributed to this story.