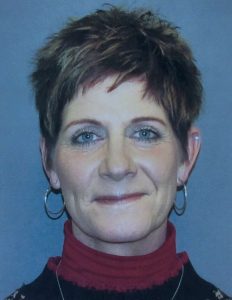 Gina Dahlen is the founder of the White Horse Ranch in Herman, Minnesota.
Gina and her husband Douglas were charged with six felony counts of deprivation of parental rights involving the disappearance of Samantha and Gianna Rucki.
Samantha and Gianna Rucki were found living at the ranch on November 18, 2015 – 944 days after they disappeared from their home in Lakeville on April 19, 2013.
In January 2017, Gina and Doug Dahlen each pleaded guilty to one count of depravation of parental rights for their role in the disappearance of the Rucki sisters.
Gina also serves as the Program Director and President of the Board of Directors for the White Horse Ranch.
Click here to read the criminal complaint against Gina Dahlen.
Picture Source: Dakota County Sheriff's Office