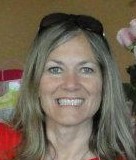 Dr. Tammy Love is David Rucki's sister. Love was granted temporary legal and physical custody of the Rucki children on September 7, 2012.
After Samantha and Gianna Rucki disappeared on April 19, 2013, Love worked with her brother for the next 944 days and kept searching for his daughters until they were found by law enforcement living on a ranch in northern Minnesota on November 18, 2015.
Love, her brother David, and his attorney Lisa Elliott have been tormented and harassed by a group of family court conspiracy theorists who use the disappearance of David's daughters and his divorce proceeding with his ex-wife Sandra Grazzini-Rucki as a vehicle to purse their personal vendettas against the judicial system.