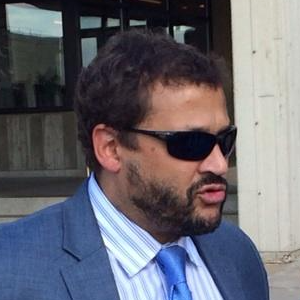 Stephen Grigsby serves as Sandra Grazzini-Rucki's criminal defense attorney.
Grigsby replaced Michelle MacDonald as Grazzini-Rucki's criminal defense attorney on November 18, 2015.
Grigsby has been suspended from practicing law in Minnesota twice.
On April 16, 2009, Grigsby's license was suspended for 60 days for "failure to file individual income tax returns, failed to report income to taxing authorities, failed to maintain practice-related books and records, failed to use written retainer agreements in connection with nonrefundable fees, made misrepresentations to the Director of the Office of Lawyers Professional Responsibility, and failed to cooperate with the Director's investigation."
On July 11, 2012, Grigsby license was again suspended because he "practiced law while suspended by drafting and filing a brief for a former client and exceeded his implicit authority by falsely signing the former client's name to the brief…"
Grigsby is currently representing Michelle MacDonald and her husband Thomas Shimota in a federal lawsuit against employees of Dakota County. Grigsby also served as MacDonald's criminal defense attorney in 2014 when MacDonald was found guilty of obstructing an arrest and refusal to submit to a breath test during a traffic stop in 2013.