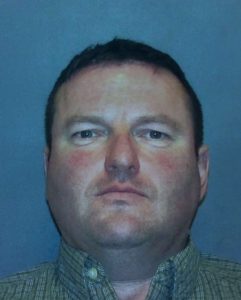 Douglas Dahlen is the founder of the White Horse Ranch in Herman, Minnesota.
Douglas and his wife Gina were charged with six felony counts of deprivation of parental rights involving the disappearance of Samantha and Gianna Rucki.
Samantha and Gianna Rucki were found living at the ranch on November 18, 2015 – 944 days after they disappeared from their home in Lakeville on April 19, 2013.
In January 2017, Gina and Doug Dahlen each pleaded guilty to one count of deprivation of parental rights for their role in the disappearance of the Rucki sisters. By pleading guilty to one count, the remaining counts against the Dahlens were dismissed.
Doug and Gina Dahlen admitted in court they knew David Rucki had been awarded custody of his children and that they failed to contact to David Rucki or law enforcement that the missing Rucki kids were living on their ranch.
In May 2017, Doug and Gina Dahlen were each sentenced to one year in jail.
Judge Karen Asphaug also sentenced the Dahlens to serve probation for the next two-years, during which time they will be prohibited from having non-familial minor children stay overnight at their home. Judge Asphaug also ruled that the Dahlens may not provide any respite care, as the Dahlens have not been licensed to provide this service.
The Dahlens were also ordered to pay $10,000 to the Minnesota Crime Victims Reparations Board and they both must also pay fines of $942, which represents the 942 days the Rucki sisters were held at the Dahlens' ranch. Additional conditions of the Dahlens' sentence include no contact with David Rucki, his sister Dr. Tammy Love, and Samantha and Gianna Rucki.
Click here to read the criminal complaint against Douglas Dahlen.
Picture Source: Dakota County Sheriff's Office