Dede Evavold was not required to report to jail today, despite Evavold herself publishing documents which claimed she was scheduled to serve 15 days in jail starting on April 19, 2018, and continuing each April 19 until 2023.
Evavold created the confusion last year when she published documents which detailed her scheduled for reporting to jail for the next six years related to her felony convictions for her role in the disappearance of Samantha Rucki and her sister Gianna, who were abducted near their home on Lakeville by their mother Sandra Grazzini-Rucki, during a custody and divorce proceeding.
After reviewing court documents which conflicted with Evavold's claims, court staff at the Dakota County Judicial Center was able to verify that the information posted by Evavold was incorrect and she was not required to report to jail today.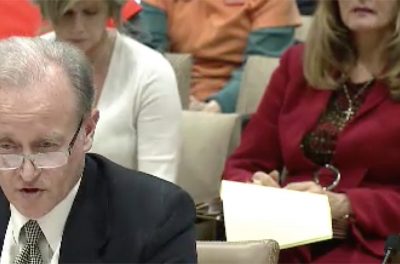 In a bizarre unrelated development, Evavold attended a public committee hearing of the Minnesota Senate Judiciary Committee earlier this week. Evavold was seen on public television sitting and chatting with Michelle MacDonald, who is Grazzini-Rucki's family court attorney.
Evavold served as MacDonald's campaign chair and manager during MacDonald's unsuccessful bid for the Minnesota Supreme Court in 2014.
MacDonald's law license was "conditionally reinstated" in the last few weeks by the Minnesota Supreme Court after her license was suspended related to her conduct while serving as Grazzini-Rucki's family court attorney and her legal representation of Joseph Francis D'Costa. Continue reading →