Dede Evavold ignored a court order issued by Judge Kathleen Gearin in Dakota County last week which ordered Evavold to "remove ALL blogs/postings, social media postings, or internet postings" about David Rucki, his children, and other members of the Rucki family which violate an Harassment Restraining Order by 9:00 AM today, or report to jail in Dakota County.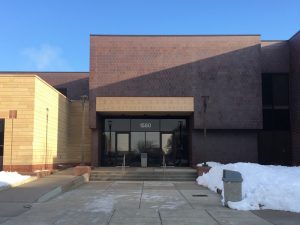 As of 9:00 AM, Evavold had not removed the content, nor had she reported to jail in Dakota County.
After Evavold missed the 9:00 AM deadline detailed in Judge Gearin's order, the attorney for the Rucki family, Lisa Elliott, filed an Affidavit of Non-Compliance with the court because Evavold did not comply with Judge Gearin's order.
Elliott also requested that a warrant be immediately issued for Evavold's arrest for failure to comply with Judge Gearin's order.
As of 3:30 PM, Evavold's blog, and social media accounts are still filled with posts and content about the Rucki family.
The request for an arrest warrant for Evavold had not been signed by the court.
Evavold was convicted in September 2016 of six felonies for her role in the disappearance of Samantha Rucki and her sister Gianna, who were abducted near their home on Lakeville by their mother Sandra Grazzini-Rucki, during a custody and divorce proceeding. Continue reading →