Michelle MacDonald's law license has been "conditionally reinstated" by the Minnesota Supreme Court effective today subject to her completion of the written portion of the Bar exam "on the subject of professional responsibility…"
MacDonald will remain on supervised probation for two years with numerous conditions limiting her practice of law.
MacDonald has until January 17, 2019, to provide verification that she has completed the written portion of the Bar exam "on the subject of professional responsibility…" or she will be automatically re-suspended "pending proof of successful completion of the examination…"
A judicial referee appointed by the Minnesota Supreme Court recommended last year that MacDonald's law license be suspended for a minimum of 60 days, followed by two years of probation, in response to an attorney complaint filed against MacDonald in August 2016.
The conditions of MacDonald's two-year probation include that she will be supervised by an attorney appointed by the Director of the Office of Lawyers Professional Responsibility.
MacDonald is prohibited from engaging in "the solo practice of law," and she must "work in a setting where she is in daily contact with, and under the direct supervision of another Minnesota licensed attorney."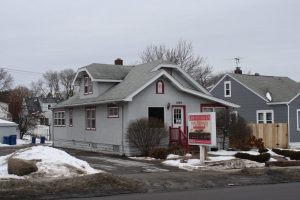 The complaint filed against MacDonald focused on her behavior during family court proceedings involving Sandra Grazzini-Rucki and her legal representation of Joseph Francis D'Costa.
The complaint claimed MacDonald's disorganization required the D'Costa trial to last longer than necessary, adding that MacDonald offered exhibits that "were a mess."
MacDonald was arrested during a court hearing in September 2013 while serving as Sandra Grazzini-Rucki's family court attorney.
MacDonald's direct responsibility for her conduct which led to her arrest was repeatedly mentioned in the order from the Minnesota Supreme Court. Continue reading →